Hi, it's Therese and I am back with another edition of Take 2 With Therese.
Today, I have a Stamp Focus using the Inked Lotus Stamp Set.
I started with some Watercolor Cardstock and Ink Smooshed a background.
I also added some colour with the Warm Sunshine Watercolor Brush Marker
and a sentiment from the Blossom Wreath Stamp Set.
My second card design uses my 'discarded' card base
and this time I added some ink splatters.
I also stamped and fussy cut another Inked Lotus and popped it up on the front of the card.
How-to Video!
You can see my video here or watch it in HD on YouTube.
ARVE Error: need id and providerARVE Error: sc_filter_detect_provider_and_id_from_url function needs url.ARVE Error: Need Provider and ID to build iframe src
Thanks so much for stopping by today!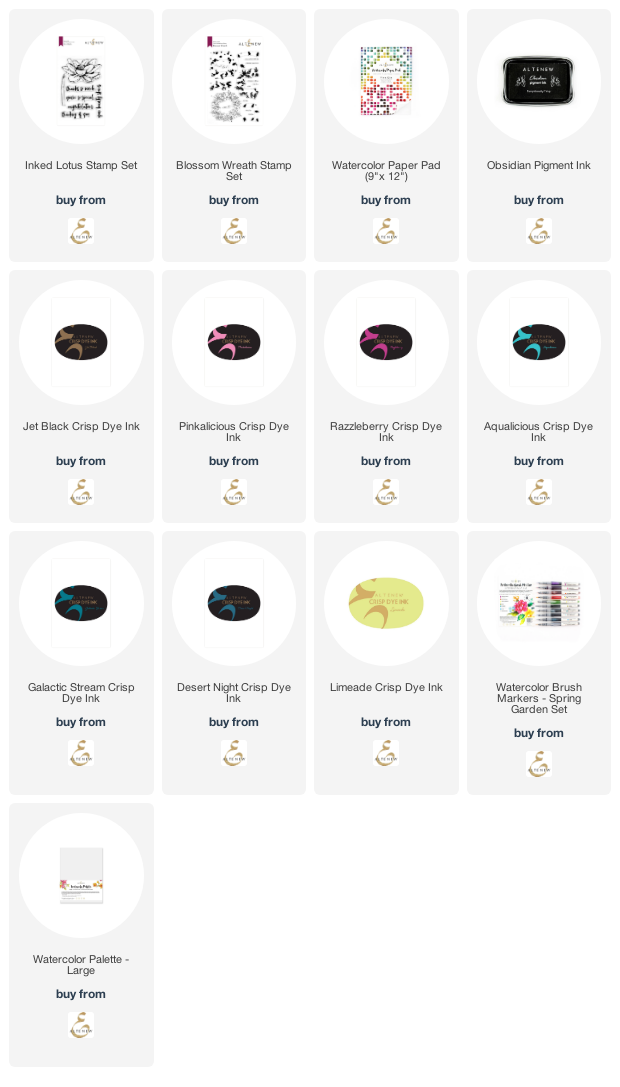 https://linkdeli.com/widget.js?id=f5e8378456858c916708