Hello friends! I will be sharing how to watercolor the Build-A-Flower: Cora Louise Stamp in jewel-toned rainbow colors.
Coloring:
Firstly, heat emboss several images from the Build-A-Flower: Cora Louise Stamp Set on A2 Watercolor Cardstock in Pure White Embossing Powder.
Start by applying water to the image. Next, squeeze out pigment from the Ruby Red, Persian Blue, Ultraviolet, and Lagoon Watercolor Brush Markers on to the Watercolor Palette. Take out Ruby Red and Persian Blue pigment separately to mix and form a plum shade. Then apply the colors one by one, covering the entire flower. Once the first layer of color is on, heat set it slightly.
After this, go back in and apply more pigment closer to the base of the petals. You can be random with this as I was with mine. Since these colors don't get muddy when mixed together, you can mix these shades without hesitation.
Similarly, to color the leaves, start by apply water then add the first color wash of Just Green, Lagoon, and Lime Watercolor Brush Markers. The next step is to dry this layer and then add more pigment of the same shades.
Once dry, use the coordinating dies and die cut the images.
For the background,  add water to the A2 Watercolor Cardstock panel. Next, add Lagoon Watercolor Brush Marker pigment to the bottom left and top right. Use a wet paintbrush to spread this towards the middle without adding anymore pigment.
Adhere the images onto the panel with foam tape and cut off the overhanging ones. Then add fine black paint splatters from the Watercolor Essential 12 Pan Set.
To finish, adhere the sentiments and some embellishments for sparkle.
To view the complete process, watch the video below or on YouTube.

Thank you for stopping by!
~SUPPLIES~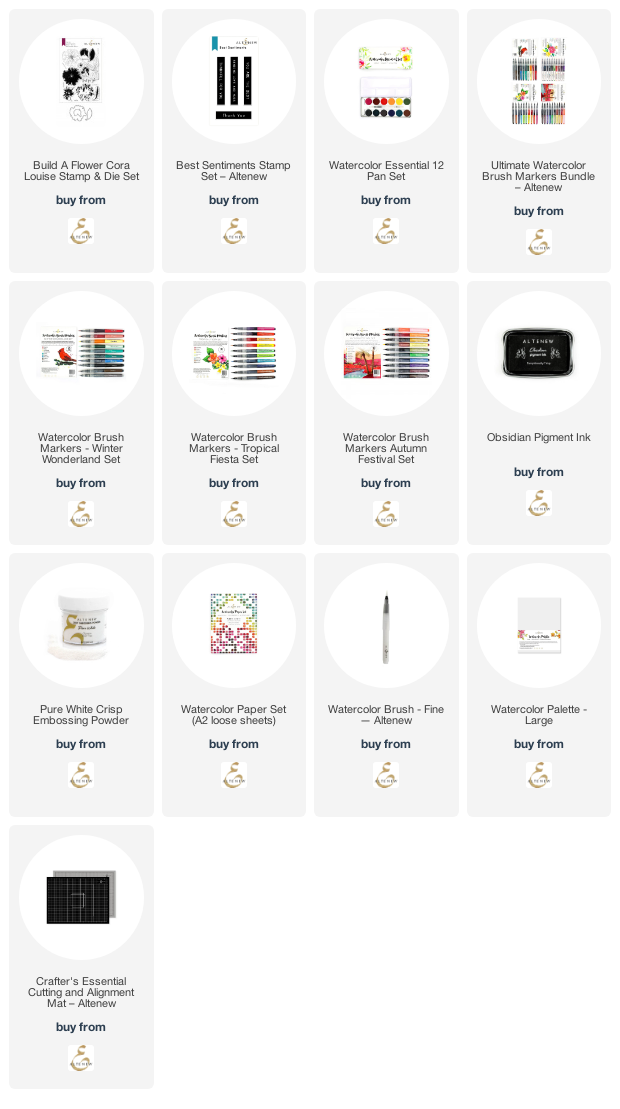 https://linkdeli.com/widget.js?id=f5e8378456858c916708