Hello, crafty friends!
First, we would like to say a BIG THANK YOU to all those who took the time to hop along with us and leave heartwarming comments and birthday wishes.
It was a lot of work to put this four-day blog hop together, but when we heard how you have been enjoying the inspiration from the blog hop, it made all of the behind-the-scenes work worthwhile.
If you missed our anniversary blog hop for some reason, you can find all the participants below and you can still be inspired. There's so much talent jam-packed into this blog hop!
Blog Hop Day 1: Altenew Infographic (2014 – 2018)
Altenew
Simon Says Stamp
May Sukyong Park
Laura Bassen
Kristina Pokazanieva
Kathy Racoosin
Vincenza Gudor
Erum Tasneem
Nicole Picadura
Svitlana Shayevich
Chameleon Pens
Kelly Latevola
Flora Monika Farkas
Dana Gong
Vicky Papaioannou
Blog Hop Day 2: Leadership Team Shout-out
Altenew
Kristina Werner
Lilith Eeckels
Jessica Frost-Ballas
Agnieszka Malyszek
Keeway Tsao
Terhi Koskinen
WOW! Embossing Powder
Debby Hughes
Meghann Andrew
Mindy Baxter
My Sweet Petunia
Laura Jane
Julia Altermann
Justine Hovey
Blog Hop Day 3: Card Design Team Shout-out
Altenew
Butterfly Reflections Ink
Lydia Evans
Carissa Wiley
TaeEun Yoo
Therese Calvird
Anna Kossakovskaya
Sara Naumann
Hussena Calcuttawala
Kymona Tracey
Heidi Jakobs
Isha Gupta
Laurel Beard
Nina-Marie Trapani
Sveta Fotinia
Blog Hop Day 4: Scrapbook Design Team Shout-out
Altenew
Jennifer McGuire
Ellen Hutson LLC
Sandra Dietrich
Virginia Lu
Anna Komenda
Lisa Spangler
Galina Filippenko
Reiko Tsuchida
Joni Andaya
Scrapbook & Cards Today
Yoonsun Hur
Raquel Bowman
Amy Tangerine
We would also like to give a HUGE shout-out to the design team and special guests who shared their beautiful projects with us. Each and every one of them made our anniversary blog hop so much more spectacular.
Before we announce the winners, we must extend our heartfelt gratitude to all our wonderful sponsors. This blog hop wouldn't have been quite as amazing without all their support and prizes.

We know you have been waiting patiently, so it is time to announce the winners of our 4th Anniversary Blog Hop. There are 30 winners in this post, so be sure to read it thoroughly. You might be one of the lucky winners!
$50 Gift Certificate from Altenew:
Your Choice of One Class from Altenew Academy: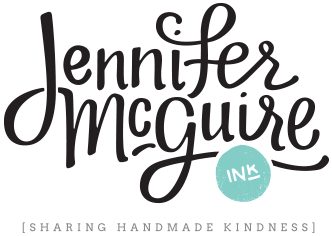 $100 Altenew Gift Certificate sponsored by Jennifer McGuire Ink:
Your Choice of One Class from Online Card Classes:
$50 Gift Certificate from Simon Says Stamp: Karen Page from Altenew blog
$50 Gift Certificate from Scrapbook.com: Stacy Thoeny from May Sukyong Park's blog
Mini MISTI Stamping Tool from My Sweet Petunia: Cyndee from Jennifer McGuire's blog
Dual Brush Pen Set (10 Colors) or TwinTone Dual-Tip Marker Set (12 Colors) from Tombow USA:
$40 Gift Certificate from WOW! Embossing Powder: Mindy from Ellen Hutson LLC's blog
£25 Gift Certificate from Create & Craft TV: Juliep from Lilith Eeckels's blog
$25 Gift Certificate from Ellen Hutson LLC: Teresa Doyle from Hussena Calcuttawala's blog
$25 Gift Certificate from Butterfly Reflections Ink: Crystal Muirhead from Altenew's blog
Signed Copy of Craft a Life You Love from Amy Tangerine:
1 Pack of 5 Chameleon Pens from Chameleon Pens: Janelle Hibbard from Altenew's blog
1 Copy of Scrapbook & Cards Today Spring 2018 Issue from Scrapbook & Cards Today: Anne Sturgeon from Altenew's blog
Congratulations, winners! Please email us at winner@altenew.com by 4/30/2018 with the subject line Altenew 4th Anniversary Blog Hop Winner and we will set you up with your prize. Kindly make sure to let us know what prize you won in your email.
IMPORTANT! Due to the large number of emails that we receive on a daily basis, it usually takes us 2-5 business days to reply to them. Kindly keep this in mind. We appreciate your patience. Again, congratulations to all the winners!
1st column: Mayras Designs, Leanne S, Hannelie
2nd column: Nandini, Super Stick Chick
3rd column: Kanan Pandya, Maryam2, Maria Peters
We also asked you to share your best Altenew creations and there were so many gorgeous entries! It was a very difficult decision to narrow it down to EIGHT projects. We know that you put your passion and time into your project(s) and we really appreciate that.
Thank you all again for making our 4th-anniversary celebration a huge success. We could not have pulled off this 4-day anniversary blog hop without your love and support!