Welcome to Altenew's annual Celebrating Parents Card Drive Blog Hop!
Mother's Day and Father's Day are approaching and this can be a difficult time for seniors who are in nursing homes or shelters. We want these important people to feel loved, celebrated, and honored, so we have organized the Celebrating Parents Card Drive (visit the link for more details).
Here is a card I created to celebrate. Scroll down to the bottom of the post to see the products I used!
GIVING BACK
We have chosen a few Altenew products that are great for your Mother's Day and Father's Day cards (and other year-round projects!)
20% of the profits from these stamp sets until Father's Day, June 21st, 2020, will be donated to the Food Bank of Central New York to support seniors in need. This is another great way for you to show the support and love in our crafting community!
PRIZES
To celebrate,  Altenew is giving away a $30 gift certificate to 6 lucky winners. Please leave a comment here on the Altenew Card Blog for a chance to win! All winners will be announced on THIS POST 04/06/2020.
BLOG HOP
Your first stop on the hop is the amazing Kristina Pokazanieva. Below is a complete list of the amazing designers/guests who are participating today. Have fun hopping along!
~SUPPLY LIST~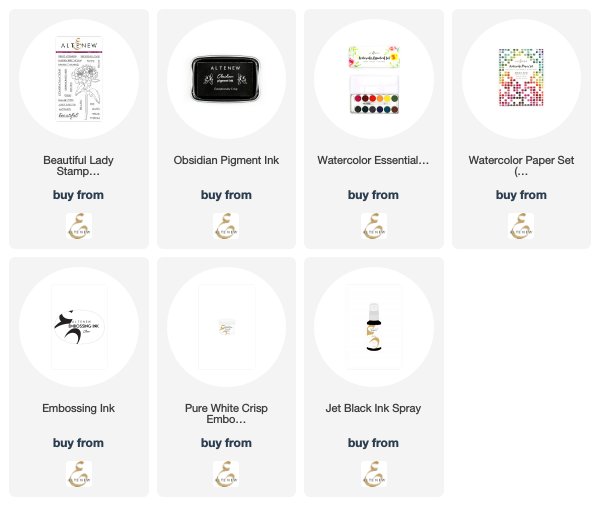 ==============================
EDITED (4/6/2020)
As promised, we have SIX random winners who will each receive a $30 gift certificate to our online store, and they are:
How to claim your prize:
Congratulations! Please email a screenshot of your winning comment or a link to this blog post to winner@altenew.com with the subject line "Celebrating Parents Card Drive 2020 Blog Hop Winner" and we will set you up with your prizes.
Thank you for hopping along!